For my final in Advanced illustrator we had to come up with a clothing company, design their logo, and create a folded mailer for this company. I choose to do a child and teen boutique clothing line call Pionie.
For my illustration work I used the pen tool, blending, gradent mesh and a photo. Since it is suppose to be folded it is hard to show that to you on a computer! but try and imagine getting this in your mail box!
Here is my folded mailer.
The outside: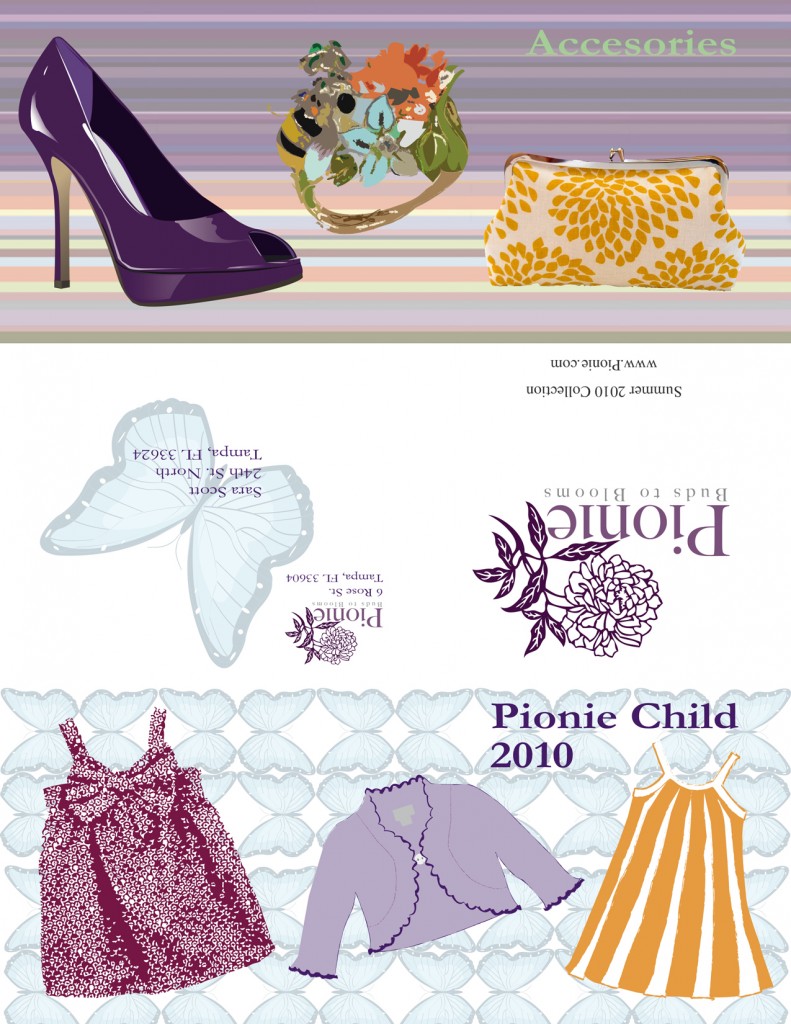 The inside poster: